Panel chairman Jeffrey Webb said the top soccer officials, not the officials of the FIFA task force against discrimination, will deal with the issue ahead of the 2018 World Cup in Russia. The issue is overshadowing preparations for the 2014 Sochi Olympics. FIFA joined the IOC in seeking clarification from Russia ahead of the Sochi Olympics and the World Cup about a new law banning promotion of "nontraditional" lifestyles to minors. "We have been advised that the FIFA administration, the president and secretary general, are in discussions with the Russian authorities," Webb said after the panel's six-hour session on Thursday. Webb said FIFA "does not tolerate or accept any form of discrimination." However, his panel doesn't plan to send guidelines to Russia and 2022 World Cup host Qatar, where homosexual acts are illegal. "Whatever we do as a task force has to have the universality of the 209 (nation) membership of FIFA," said Webb, a vice president who leads the regional soccer body for North and Central America and the Caribbean (CONCACAF). "If there is an infringement in regard to the FIFA statutes, that is for the FIFA disciplinary bodies and FIFA executive committee to address," he said. One of Webb's FIFA board colleagues is Russia's sports minister, Vitaly Mutko. The meeting Thursday was a second for the task force, which pushed through in May recommendations for tougher sanctions for racist actions in soccer. Webb said priorities include better identification of high-risk World Cup matches and helping FIFA member countries recruit and train anti-discrimination specialists. Promoting a global campaign using players as ambassadors is also planned at the task force's next scheduled meeting in December. "FIFA, of course, cannot address the issues for society as a whole," Webb said.
From Russia With PR: How Vladimir Putin's Firm Places Op-Eds in American Publications
The piece, as well as another he wrote for a website run by Ketchum, reflect my own ideas and arguments, he said in an email. A January 2012 CNBC piece by Laura Brank, the head of the Russia practice for the international law firm Dechert . Brank praised the Russian government for working to overcome the perception of an inhospitable investment climate through the implementation and enforcement of laws designed to better protect business and reduce corruption. Brank did not respond to requests for comment. While Ketchum maintains it always identifies its client when dealing with the media, the 2010 email sent by Ketchum to Huffington Post pitching the Pabst column did not mention that Russia was the firms client. (See the full email .) Below is a piece from Adrian Pabst, a leading Russia scholar in Europe, wrote then-Ketchum Vice President Matt Stearns, who is now at UnitedHealth Group. Ketchum says that Stearns had in previous correspondence identified Russia as his client to the Huffington Post editor, including to set up a blog on the editors site for a member of the Russian government. The company did not provide that correspondence. Huffington Post spokesman Rhoades Alderson said the site has a policy requiring bloggers to disclose any financial conflicts of interest related to the issue they are writing about, but Pabst did not violate the policy. The job of our blog editors is to make sure all of our posts add value for our readers, Alderson said in a statement. Part of that is making judgment calls about the transparency of each bloggers motive, even in cases when there is no technical violation of the disclosure policy. A submission by a PR firm raises flags but is not automatically disqualified if the blog adds value and is in keeping with our guidelines. Placement of op-eds is a standard part of the influence game, but its rare for readers ever to find out who is behind the curtain. In 2011, top public-relations firm Burson-Marsteller came under criticism after it asked a blogger to author an op-ed criticizing Googles privacy standards. Burson was working on a contract for Facebook at the time. Public-relations firms have also been known to write op-eds and have them placed under the byline of a third party, and even to pay experts to write favorable op-eds.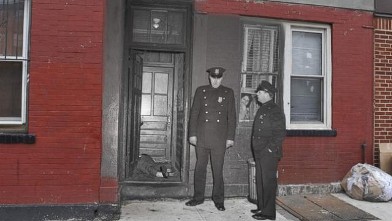 That compares with an increase of 15 basis points indicated March 27. Bank Rossii has spurned calls from senior government officials to ease policy, holding its main lending rates for a 12th month today. Commercial banks took 61 percent, or 306.8 billion rubles, at its debut auction in July for one-year funds using non-marketable assets as collateral. Providing three-month financing at the auction announced today will free up market collateral for operations on the money market for banks and thereby improve the effectiveness of our transmission mechanism, Nabiullina said. The parameters of the new auction were made after a review of the last offering, she said. Key Decision The new three-month refinancing tool, to be offered at the minimum rate of 5.75 percent, is the key policy decision today, Dmitry Polevoy, chief economist for Russia and CIS at ING Groep in Moscow, said in e-mailed comments, adding that the MosPrime rate will continue drifting lower as a result. The new three-month auction will likely be the most-demanded one, making 12-month auctions redundant under similar costs. The central bank, which estimates inflation will slow to 5 percent to 6 percent by year-end, said consumer-price growth decelerated to 6.3 percent from a year earlier as of Sept. 9. Threats to economic growth in the medium term are related to weak investment and the sluggish recovery of external demand, according to the statement. Considering current domestic and external trends, the level of market interest rates is seen as appropriate in the nearest future to achieve a balance between inflation risks and risks of low economic growth, the bank said. Single Rate The new key rate now stands at 5.5 percent after the one-week auction deposit rate was raised to that level from 5 percent, with the one-week auction-based repurchase rate kept at 5.5 percent. The central bank also reduced the cost of overnight facilities secured by non-marketable assets to 6.5 percent from 6.75 percent, while the rate on overnight loans was cut to 6.5 percent from 8.25 percent.